As thrilled, I was to be starting my career as a restaurant manager in Australia, I was having sleepless nights worrying about my Skill Assessment. Luckily one of my peers suggested Future Choice Consultant and now I am all set to visit Australia and start my dream job soon!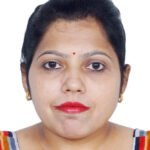 Bhavita Rathod
Skill Assessment
I was in need of a Skill Assessment for the post of a restaurant manager in Australia, that's when I came across Future Choice Consultant. Thanks to their brilliant Team members, I got my documents within the shortest possible time!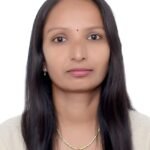 Hetal Patel
Skill Assessment
It was always my dream to become a pastry cook. But when I finally got the opportunity to go overseas to pursue my dreams, I felt helpless with the countless Skill Assessment rules & regulations. Thanks to Future Choice Consultant for being my savior!
Ranjan Patel
Skill Assessment
I was too confused with all the complex visa rules & regulations when one of my friends suggested Future Choice Consultant. These guys are the best! They just took over and got everything done the right way and within the right time! Thanks to them I never faced any hassle throughout the entire process. Will definitely recommend them in the future.
Mehal Patel
Permanent Residency (186 Visa)
Excellent guidance from Team Future Choice Consultant right from the beginning made the entire process much easier for us. Thanks to them, I can now live my dream of studying overseas without any worries!
Mohit Vekariya
Student Visa
Getting a Permanent Residency can be quite a tricky process and there were so many doubts in our minds, but these guys took the time to walk us through the whole procedure without rushing us into anything. In fact, some of their suggestions even helped us save a lot of time & money. Will definitely recommend them to anyone looking for Australian Visa solutions!
Rajinder Kaur
Permanent Residency (187 Visa)
The best thing about FCC is that the entire Team is highly resourceful, transparent and friendly! There was always someone who would clear all our doubts with the utmost level of patience, care & professionalism. Without them, it would have never been possible to get my visa approved so fast!
Rupinder Singh
Permanent Residency (187 Visa)
I applied for the Conditional Permanent Residency (489 Visa) with the help of Future Choice Consultant and within no time I got all the documents I needed for my stay in Australia.
Avani Patel
Permanent Residency (489 Visa)
When I was struggling with my Permanent Residency, Future Choice Consultant helped me out with their expert suggestions and recommendations and made sure everything was perfect before submission so that there are no chances of rejection. Thanks, Team Future Choice Consultant!
Devinder Singh
Permanent Residency
Kudos to Team Future Choice Consultant for such impeccable service even during these tough times. Though we were worried about the Skill Assessment, they made it look like a walk in the park and ensured we got everything right on time!
Jimmy Parekh
Skill Assessment